First impressions really matter to me. If you are contacting me for the first time, I expect you to approach with manners – whether it's your first time interacting with me or anytime for that matter – you must always show respect and know your place when speaking with me.
You may address me as: Lady Dee, Mistress, Miss Lady Dee, Goddess, Miss Dee – anything along those lines. Furthermore, a pet peeve of mine is not capitalizing the first letter of my name! Something else that irks me is when you message "hey"! Instead, greet me with: "Hello Mistress" or "Hi Lady Dee" if you are looking to get a response. Use some manners – think before you hit that key, it is a sure way of getting off on the right foot. Following these guidelines is a proper sign of deference.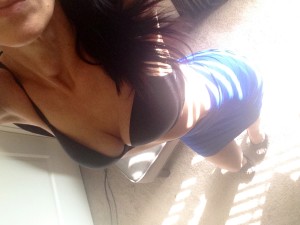 Approaching me on Skype is a huge issue many of you have when contacting me for the first time after purchasing my chat ID – I simply ask of you to introduce yourself (briefly) about your fetishes/kinks and what you are looking for from me. I know you've heard this many times before – I am not a mind reader! If you want to get somewhere with me – speak up!
Want to know what I am open to? Read my About Me page.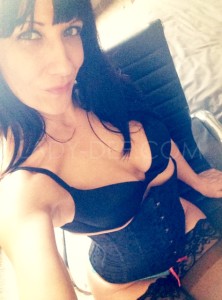 If you are contacting to serve me – then a proper introduction explaining how you can be useful to me, followed by a tribute. Anything aside from that shows you have no true desire to serve a Mistress. (A whole other topic I will be covering at another time.)
Something else I need to touch on is my availability! The best way is to just follow me on Twitter – take a glance at it, see what I am up to – I tweet when I will be online available for cam sessions and when I turn my NF lines on, it sends out an auto-tweet. I am not always sitting behind my computer waiting for you to contact me nor am I signed on Skype all the time. If you don't see me online, send me an email politely asking when I will be available for a session (ready to pay at that moment), I have no problem getting online, if in fact I am not already preoccupied.
Also, let me specifically point out the annoyance of being asked if I am available on NiteFlirt – when in fact the call button clearly shows that. "I Am Available!"
It is rather simple to figure out – If you see:
Call Now – means I am signed on available to take your call.
Busy – means I am currently on a call.
Away – means I am not signed on to take your call – so send an email.
My chat ID's can be purchased thru:

Do not abuse the privilege to chat with me. If you are looking for a session, then ask for one – do not waste my time, as it is valuable. Why would I spend any of my time with a selfish slacker? I give my slaves and my good boys more of my time, so if you want to be one of my good boys to receive more of my attention, show your appreciation and devotion thru clip orders, tributes & gifts – you get the idea…
Well, what are you waiting for? Get started!
Tribute! – Clips4sale – iWantClips – KinkBomb – NiteFlirt Goodies