It's that time again, for me to gather up all the losers who have debased themselves for my attention and amusement as of late.
Ugly ara's addiction to me is growing stronger and stronger. My perfect feet drive this ugly bitch insane. He'll do just about anything to humor me just to be able to rub his disgusting little brown penis to my feet! I love the way you started fucking your couch at my command, lol.
You gross me out ara!!!
sissy brianna makes yet another appearance on my blog. She comes in tow with a new sissy outfit; dressed like a ballerina. I called her my faggot sissy fairy!
Watch my sissy girl dance like a faggy lil fairy princess!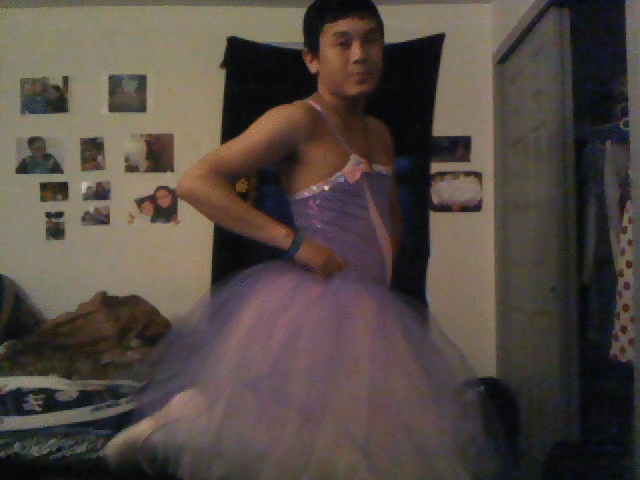 You need to shave your armpits – sissies have no hair!
I had fun messing around with scottyboy here, making him draw nipples and a bikini with whipped cream, clamped clothespins to his nips and slapped on a pair of lacy panties (his favorite kind to wear). I plan on having more fun and exposing this panty wearing sissy.
Here's my naked slut toy, I have so much fun forcing him into risky situations to get completely naked for me and jerk off until he cums! Here he is in the storage room at the office jerking it for my amusement, stripped down to nothing but his socks!
He is constantly traveling and I always manage to get him to jerking it in front of a window or open the door to his hotel room! This time, the window was so huge, over looking the pool area where there were people down below! I wonder if anyone got a glimpse of him, hahaha! I drive him crazy horny, just the thought of me wanting to see him naked and jerking to me gets him going and he cannot resist, loses all control and must amuse me!
It's my power of persuasion!
Just like how I make this disgusting loser do the most repulsive acts to humor me. Drinking cum and pouring piss over his head. It amazes me the lengths this dude goes just to beat it off to my feet!
Can you say… L-O-S-E-R!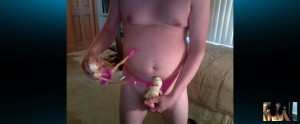 My scrawny faggy loser neil introduced me to his girlfriends Barbie & Cindy.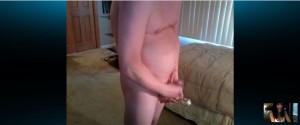 I told neil to go out and buy all of Barbie's girlfriends, so he can place them all around the floor and perform a show for the dolls! Neil was excited about my idea to say the least and I am not too sure I was about watching him cum between Barbies legs and him telling me Cindy was getting jealous… lol, what?!
Giving these two meaning in their life and ruining any bit of self-esteem they once thought they may have had!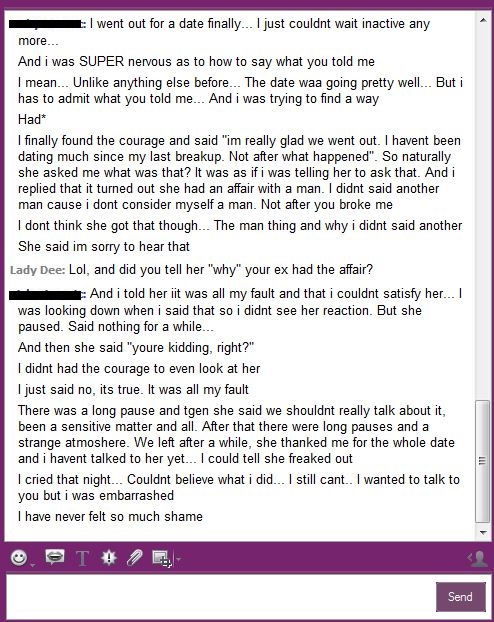 Ruining my cumless cucks date!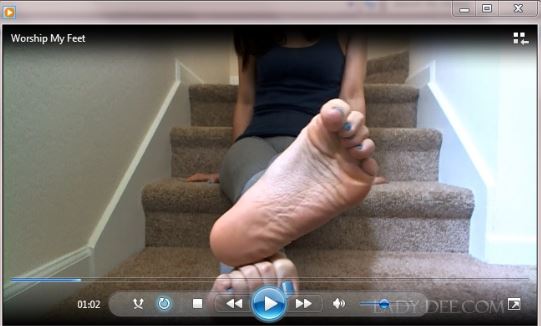 Moving on to some updates about "Myself" for once — I released my first "Foot Fetish" clip!
I will be making more clips soon, this ought to make all my foot addicts dripping with excitement!
For now, until I have a decent amount of clips, they will be available for purchase on Sinful Call & in my NiteFlirt Goodies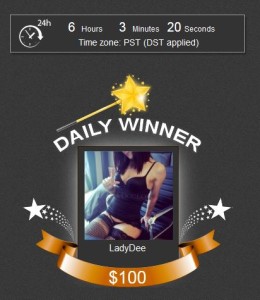 Speaking of Sinful Call, I want to let all my good boys/sissies and any new addicted boys to know that they are running a daily contest awarding $100 to any host who earns the most in a 24 period, leading up to the big award coming this October to the host who snagged the most "Daily Wins."
So that goes without saying, you know where I want my calls to be placed from. Make me happy… call me, tip me and buy my content via Sinful Call and make me a winner!