I've been putting out clips more frequent these days, and it will only get better in the coming weeks. I have tons of clip ideas jotted down in my book that I am working on organizing them better by niche – that way I can execute faster. Cause most days, I am like…"Hmm, what to film today?" or "I don't know what to wear in this clip."
I've also been seeing a lot more clip binges lately, and of course most have to do with my amazing feet! Keep on buying my latest clips boys, and I always prefer to see a nice fat clip orders verses one or two clips at a time…. so GO BIG! I want to see more and more clip binges showing up in my inbox – it motivates me to keep filming and of course always thank your Mistress with a tribute!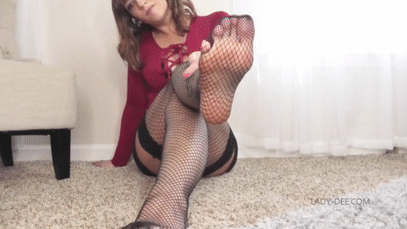 You're so addicted to my feet, especially the way my soles are encased in these sexy fishnet stockings. You are instantly turned on, cock throbbing, ready to stroke at my command. I'm going to guide you through a sensual foot tease… pointing, flexing, spreading, wiggling my sexy hot pink painted toes. Controlling your pace… slow at first, then increasing your speed until I slowly count you down allowing you an intense orgasm to my addictive feet.
Clip Contains: foot fetish, sensual domination, fishnet stockings, soles, toes, joi, orgasm control, foot worship
Buy it on: iWantClips | Clips4Sale | Kinkbomb | NiteFlirt | Customs4U
---
Sneaker Bitch Meets My Red Converse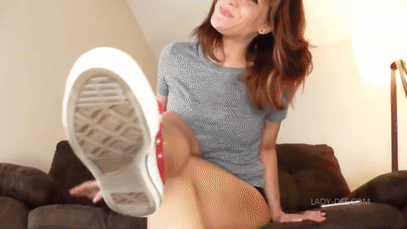 **Custom Clip – No name used**
After worshiping and licking my Vans clean, sneaker bitch quickly came back begging to worship yet another pair of my dirty sneakers. This time he was given the privilege of smelling and licking my red Converse like the pathetic loser he is for my dirty kicks.
Clip Contains: sneaker fetish, converse sneakers, foot fetish, soles, bare foot, foot slave training, shoe licking, shoe smelling, dirty shoes, humiliation, foot domination, femdom pov
Buy it on: iWantClips | Clips4Sale | Kinkbomb | NiteFlirt | Customs4U
---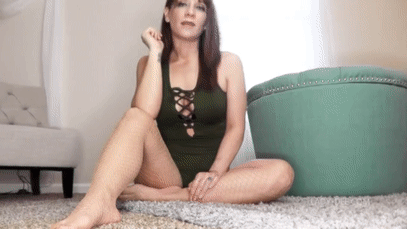 You're a loser. Your life is pathetic. Your loser dick only gets off to my humiliation and you can't help but grab your loser dick and start beating off. Stroke your loser sorrows away as I verbally beat you down leaving you sitting in your own loser cum puddle.
Clip Contains: humiliation, masturbation humiliation, joi, loser abuse, verbal humiliation, female domination, cum countdown, fishnets, cruel
Buy it on: iWantClips | Clips4Sale | Kinkbomb | NiteFlirt | Customs4U
---
Ignored at My Feet as I Read My Book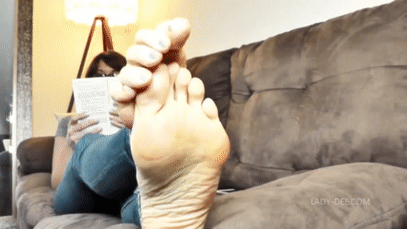 I grab a book I've been wanting to read. I prop my bare feet up on the arm of the sofa and begin to read all while I totally disregard you being present. Watch as I scrunch, flex and arch my bare feet, basically playing with my feet in your face as I ignore you like the pathetic bitch you are. After I read the first chapter of my book, I stretch, point my toes and flip you off…
Clip Contains: ignore, foot fetish, bare feet, wrinkled soles, jeans, reading, eyeglasses, flip off, humiliation, foot humiliation, femdom pov
Buy it on: iWantClips | Clips4Sale | Kinkbomb | NiteFlirt | Customs4U
---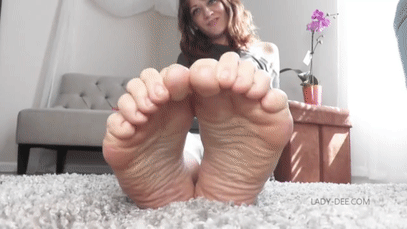 Just look at my amazing soles. My beautiful bare feet, placed right before you, it's like heaven before your eyes. So mesmerized by the shape of my feet, my long toes, soft wrinkly soles, and those arches…. it's just too much to take in all at once, isn't it? My toenails are completely bare – no polish, just completely naked… such a rarity. I'm going to allow you worship and stroke to my naked bare feet, as I moisturize every inch with my homemade body butter – rubbing in between each toe, all over my soles and heels, teasing you as I play with my slick moisturized feet – wiggling and spreading my toes, running my hands over my sexy arches… Will you be able to make it thru this entire clip before there is a gooey mess all over yourself?
Clip Contains: foot worship, bare feet, masturbation encouragement, wrinkled soles, bare toenails, foot domination, foot slave training, mesmerize, foot play, toenail fetish, long toes, toe wiggling, toe spreading, arches, foot fetish, lotion feet, femdom pov
Buy it on: iWantClips | Clips4Sale | Kinkbomb | NiteFlirt | Customs4U
---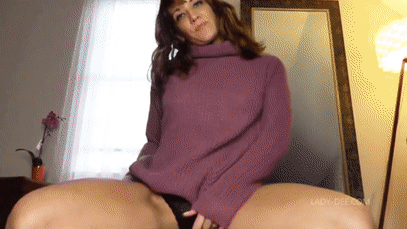 It was a chilly day, perfect weather for wearing a warm soft cozy turtleneck sweater… Mmmm. So naturally I decided to film a lil teasing clip in my sweater. I know how weak you get for soft knit sweaters. Watch me tease you as I tug, pull and rub myself all over in my soft turtleneck sweater, describing the softness, encouraging you to stroke to my knit sweater, only wishing you could touch how soft it would feel around your hard throbbing dick!
Clip Contains: sweater fetish, joi, masturbation encouragement, cock tease, femdom pov
Buy it on: iWantClips | Clips4Sale | Kinkbomb | NiteFlirt | Customs4U