Well for one, I have not blogged in a hot minute. With that being said, there is much to fill you in on–but where do I begin?
Let me start with the new look to my blog! How do you like it? I love it! I've been wanting to change my theme for a while now. Mainly I was being lazy, I couldn't bother putting in a solid search–I wanted one that kept the same simplicity as my old theme (which, btw I realized was totally dated). Bored, I decided to check out what themes WordPress had to offer and given that you can now "live preview" a theme and make changes without having to install first, is a great feature to have added in their recent updates. Long story short… I think I found this theme on the second page search, lol.
On the plus side, I find myself inclined to blog more!
Moving on to more interesting things that have been going on (I'm sure no one cares about my new theme).
Wall of Shame:
Last month I outed my most frequent of sissy sluts–sissy chrissy on my Wall of Shame. Sissy chrissy has been slutting it up for me on cam for a while now, only recently taking the step of being exposed on my blog. A few weeks ago chrissy received a text from an Alpha male, who used to bang his wife (chrissy has been cucked by this Alpha in the past) to meet at a local glory hole to suck his cock. Chrissy was so excited, slipped into her panties and out the door chrissy went to go slob on some knob like a skanky dirty whore! No pictures were taken, as the Alpha does not like, boo. Chrissy shared that there were other guys there watching her suck the Alphas cock thru the hole–that of course gave me an idea to send that slut back to the glory hole and get me some pictures of chrissy sucking juicy cock into her slut mouth!
There will be a follow up on sissy chrissy's glory hole visit.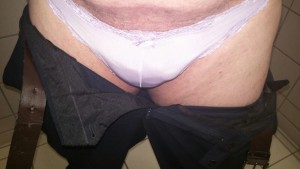 Are you a little sissy faggot that craves exposure like chrissy?
Pay the "Wall of Shame" fee and send me all your faggy photos and embarrassing stories.
Clips:
I have not been producing much clips lately–most of my time spent filming has been of custom clips. I did however recently film a chastity clip, as to only further torment my new chastity slave (whom I will discuss more about further on in this post) with "My" keys! I also came across a few unedited clips I had totally forgotten about… oops, it happens.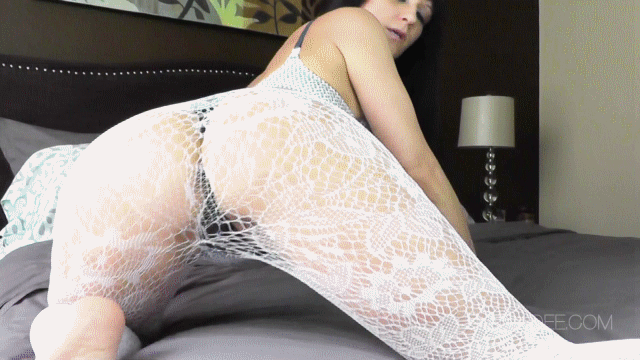 So I released the first of the forgotten about clips–Ass Worship! I know how much you ass addicts love beating off to my ass, this is a short but sweet Masturbation Instruction clip you are sure to love wanking your cock off to! I will be releasing the others in a few days, first I have to film a couple backed up customs.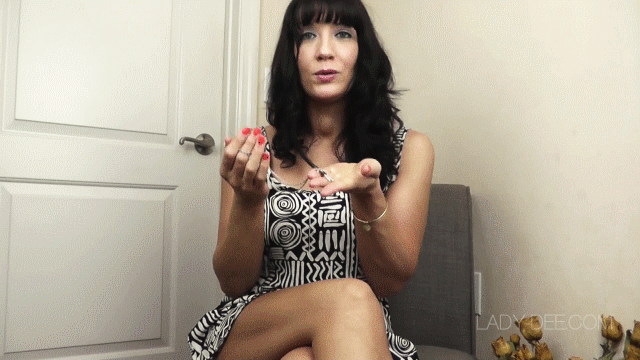 This here is the first of many Chastity clips I will be releasing. Now that I have a slave locked in chastity–it gives me so much pleasure having total control over your dick! Not allowing you to stroke your throbbing cock, suffering with blue balls–extreme orgasm denial!
Both clips can be found in all my clip stores. Clips4Sale | Kinkbomb | Customs4U | NiteFlirt
I do however prefer my clips to be purchased thru my iWantClips store.
Perks buying thru iWantClips:
No waiting for the clip to finish downloading before you can begin to wank your perv stick–you get to stream as it downloads.
Free cloud storage: you get to store all my clips on their server–no need for wifey/gf to find out about your kinky side!
Best customer support–if you are ever experiencing trouble, IWC customer support is always available to help.
Last, and most importantly–I make more profit with iWantClips!
So there you have it, go be a good boy now and buy my clips and don't ever forget to send those tributes!
My Locked Up Chastity Slave:
25 days today–marks how long my chastity slave has been locked up tight!
This was the tweet that sealed his own fate!
@MistressLadyDee blue toes leave you with blue balls is amazing. I've watched it about 5 times already.

— LadyDee's locked boy (@footboy1405) May 2, 2015
A self locked chastity/orgasm denial boy innocently tweets @ me, praising my "Blue Toes Leave you Blue Balled" clip.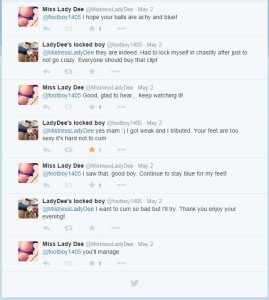 I think it was the combination of this picture I tweeted and watching my "Blue balled" clip over and over, which weaken him to fall down the hole… the endless rabbit hole, from where there is no escape!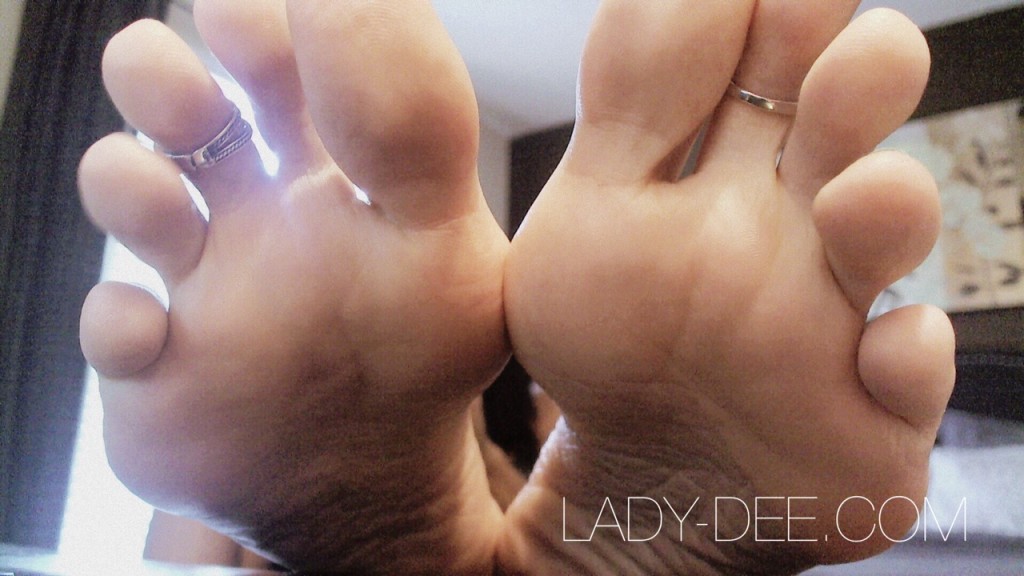 Naturally, being the Domme that I am, I took a little peek at his Twitter feed–just to get an idea of who I am dealing with here. Well, much to my surprise he's been denying himself of orgasm and been toying around with locking himself up in chastity but yet to find a key holder!
I just want a keyholder who will not allow me to cum for months at a time. It's weird but I like the cruelty. #daydreaming #chastity

— LadyDee's locked boy (@footboy1405) April 3, 2015
So what did I do? The next day I sent him a DM and that very same day (Sunday afternoon), he ran out and bought a stamp and a padded envelope, enclosed a cash tribute and sealed up his keys and mailed away his freedom!
What was first a 2 week lock down has since turned into 25 days and counting and to be quite honest, I am not sure when I will be sending the keys back! Teased, denied and left achy and blue… all for his weakness of being denied of orgasm and owned under a beautiful pair of Goddess Feet!
Can you blame him?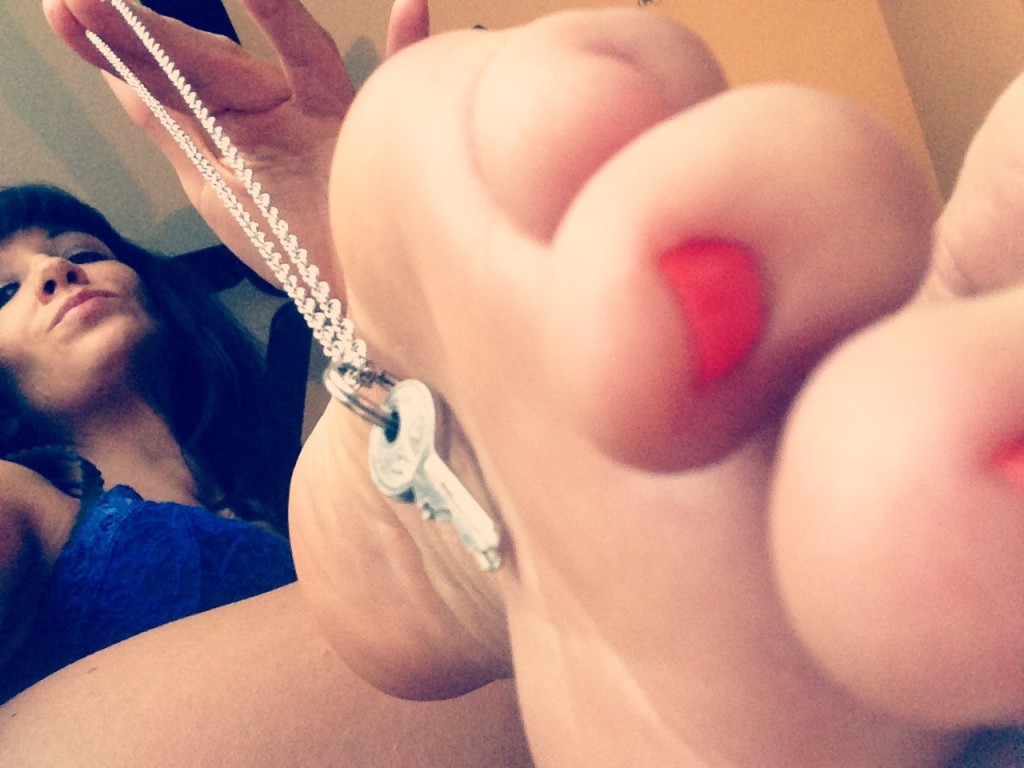 Stay up to date on his locked up adventure–he started a little blog: Locked for Her
My message to you, dear slave… keep those balls iced.