This pathetic loser whore has been wanting to be exposed on my blog for a long time now, I just haven't felt like doing it, and I still procrastinated doing so up until this moment. I don't care, the slut knows I do what I want at my own leisure. So onto the exposure… I warn you, it is not a pretty sight! 😛 
I believe this faggot sissy has been humiliating itself at my Goddess feet for at least 4 years now. Entertaining my socked feet on cam while it humiliates itself by dressing up in slutty outfits, fucking its dirty slut hole and always eating its nasty cummies like a good dirty lil whore!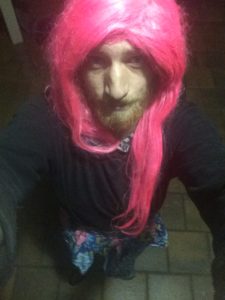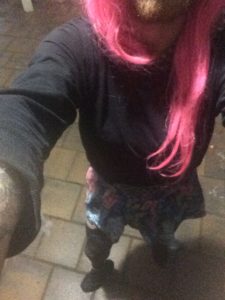 The other day sissy emails me begging to be given a humiliating public assignment. So I had the whore put on a skirt with no panties underneath and record itself walking around on the streets. And it was cold as balls and raining that night! Task completed though…
I guess it was in the mood to continue playing slutty dress-up, cause the sissy sent me even more pics from that night.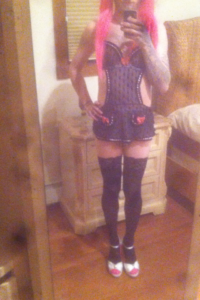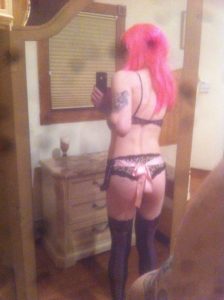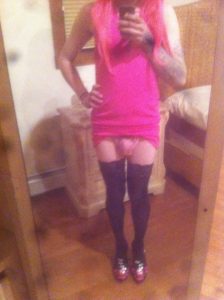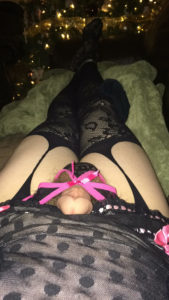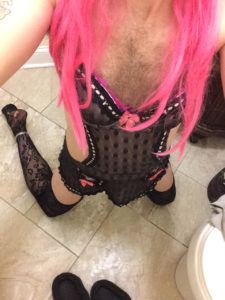 Last night the bitch sent me 2 videos dancing like a sissy –
I also took 2 videos of me dancing like a sissy
Here's the faggots first public "Walk of Shame" – last Dec 2015
And another one from this past Feb 2016
Lastly, I'll share some screen caps of the losers past humiliating cam sessions…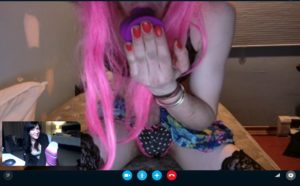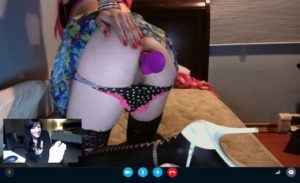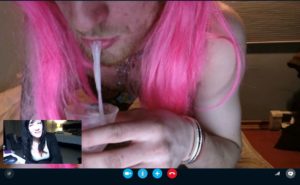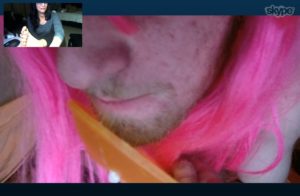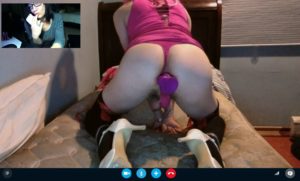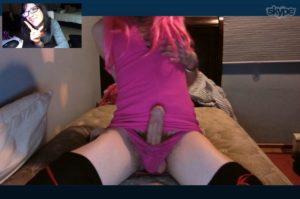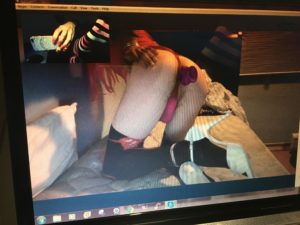 Ugh, such a nasty whore!
Oh and the sissy faggot told me it finally sucked its first cock! No pics were taken with the sluts phone, so honestly it didn't happen in my book… try again, whore!