I can't believe this loser has been drooling over my ass for almost 3 years now… yes 3 years come September! (Thanks to Niteflirt for providing customer details.)
You could only imagine the torture and humiliation I have put him through over the years. Well, today is the day I expose this losers shortcomings!
It's been a while since I've had him fuck a watermelon. After a few days I'd share the snapshots I took and make this loser PAY for his own humiliating photos, so he'd have to relive the humiliation all over again!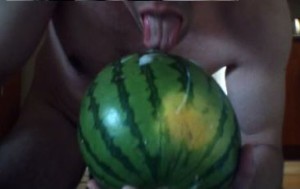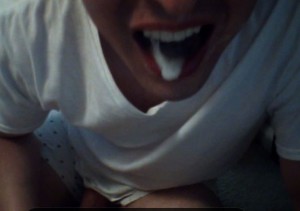 He is by far the best cum catcher!
Maybe it's the size of his big ol' dick!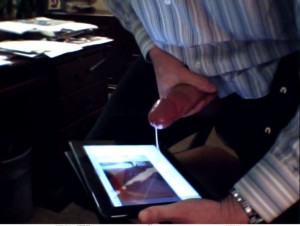 (Cumming to a picture of my ass on his iPad, then licking it off… what a loser!)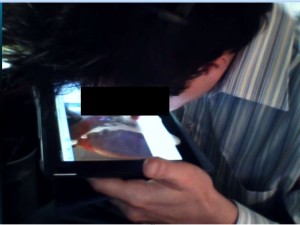 Don't let the size of his cock fool you, it is no better than all you small dick fucks out there!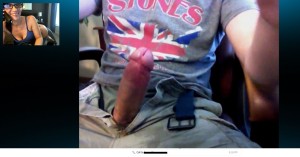 I know all you losers are envious of the size of this mans cock, it's just a USELESS TOOL and may just be in worse shape then yours! This fuck can't get it up unless he is being humiliated. You'd think a guy that has a cock this big would have no problems in the bedroom, LOL! Well, let me share a couple experiences this loser has encountered as of late.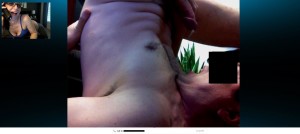 I was with a girl on Friday that I recently met…we went back to her place after a couple of drinks, long story short, we were about to get busy…she placed a condom on me…at which point my dick was already throbbing..she had me on my back, proceeded to mount me, she BARELY made it down my cock and I fucking came….was so embarrassing!

Say ahhhhh!
I actually was with a girl two nights ago (the one I was with a few weeks ago and failed miserably with) she gave me another shot…yep u guessed it…blew it again. She went down on me…maybe a min or two tops…and then tried to pull her head off…but the last suck as her head came off did me in. Came all over myself and she even looked at me and said "Again??" Lol…was speechless needles to say..

Even his local "rub n' tug" knows what a loser he is. In an out in under 30 min, after being charged for an hour massage, plus he leaves a TIP!  What a chump!

You will always have to PAY to humiliate yourself with your creamy facials and forever a

TWO PUMP CHUMP!