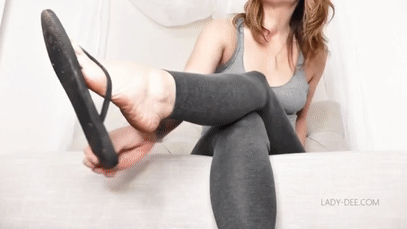 You're disgusting. Sitting there with a raging boner, drooling at the sight of my dirty flip flops and feet! Gross! I'm going to allow you to worship my dirty flip flops and feet, but first you must lick them clean. Then I will give you permission to stroke to my dirty feet and then I'm going make you wash down all that dirt in your mouth with your cum, loser!
Clip Contains: foot fetish, dirty feet, flip flops, dirty shoes, shoe licking, wrinkled soles, masturbation encouragement, masturbation humiliation, cum eating instruction, foot humiliation, foot domination, femdom pov
---
Buy it on: iWantClips | Clips4Sale | Kinkbomb
Have a fetish of your own? Order a custom clip from me…  Read here for more info.
*Don't forget- iWantClips is my preferred clip site!