Imlive these days have been a blast. So many sissies and losers dying to entertain Me.
Meet this tool neil, what a total fucking loser this scrawny little worm is. The first time I saw neil on cam, he had a printed out picture of his co-worker (Rachel) and asked Me if I wanted to watch him jerk off to her picture, cum all over it and lick it off? Well of course I didn't turn down the chance to see a pathetic little turd of a man wank his little wiener, while making the most hideous moaning noises and saying out loud "I am a PATHETIC LOSER" as he jerks his load onto this poor unknowing females photo and then licking his cum up off the picture!
Ever since that day, loser neil has not let Me down with keeping Me entertained, with his outfit choices, strip club stories, cumming in his face and just being neil himself… a TOTAL FUCKING PATHETIC PERVERTED LOSER!
This is not the last you will be seeing of loser neil.
Next up is My sissy cock sucking faggot dj! Yes, a FAGGOT! It drives him crazy horny when I call him a "faggot", lol. Oh this sissy is such a joy to play with, just look at how sexy we both are? This is how dj dresses when My slut sucks cock. he loves having big cock shoved down his throat and loves a good ass fuck too! I encourage dj to meet up with his studs on a regular basis, I don't want this little faggot slut lacking cock, EVER!
he has a big dildo that gets suctioned to his desk and he deep throats it and even turns around and backs that cute girly ass up on the dildo and rides it deep and hard for Me! And did I mention how much he loves cum? Aside of the cum he guzzles from his lovers, this little cum slut always sprays a huge load all over his desk and licks it all up… just like a good little faggot cock sucker should for his Mistress!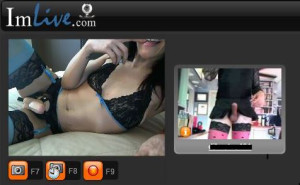 Lastly, I have sissy brian, this little Asian boy loves to dress up like a little girl. he wanted to be humiliated and exposed. I had a video I captured of him dancing around in his cute red polka dot dress, but I was not happy with the quality, so I will have to record this little sissy next time. Watch out for sissy brian in the near future.