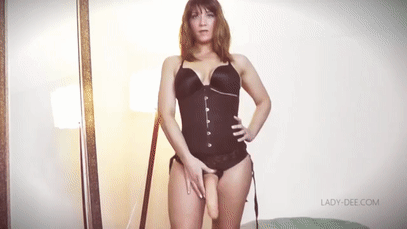 Are you ready to suck my fucking cock, you little faggot? Look at you, down on your knees staring up at my superior cock, salivating at the mouth, craving my big fat superior cock! You worship my cock, you worship me, you're a slutty little cock sucker, craving my cock… isn't that right, bitch? You want to wrap that mouth around my big fat cock? Well, you need to prove to me that you are a good cock sucker… Are you good enough to suck my cock, you little slut? You have a dildo?… take it out and start sucking on it. I want you to shove it down that slutty mouth of yours and start sucking that cock for me… gagging, sucking, spitting, licking… it's gonna get really messy. Show me that you have what it takes to be my cock sucking whore.
Clip Contains: strap on, cock worship, cock sucking, slut training, goddess worship, femdom pov, female domination
---
Buy it on: iWantClips | Clips4Sale | Kinkbomb
Have a fetish of your own? Order a custom clip from me…  Read here for more info.
*Don't forget- iWantClips is my preferred clip site!