I managed to update my stores with a few new clips before the month of September got away from me. Life's been busy. Starting in October I plan to release a minimum of two clips per week – My goal is five!
In the meantime, enjoy what I recently put up… And as always, my preferred clip store is iWantClips!
Bitch for My Feet

You're a weak bitch for my feet. I tell you how pathetic you are and your addiction to my feet, all while I teasingly keep my feet in your face, encouraging you to stare, stroke and worship my perfect soles, as I wiggle my toes and scrunch my soles, instructing you bring yourself to the edge over and over until I say those magic words…
Clip Contains: foot fetish, humiliation, foot worship, soles, masturbation encouragement, jerk off instruction, femdom pov
Buy it on: iWantClips | Clips4Sale | Kinkbomb | NiteFlirt
---
Clitty Dick JOI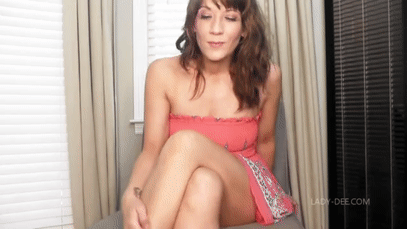 Hey clitty bitch! Today is all about that little clitty of yours. You cannot stop playing with it, you are so infatuated with that little thing. I am going to have some fun with you, you're going to stroke that little clitty for me. BUT, before you begin, I want you to put on a pair of panties and to make it extra humiliating, grab a vibrator, you're going to masturbate and cream in your panties like a sissy bitch!
Clip Contains: sph, masturbation humiliation, joi, sissification, panty bitch, sissy training, female domination
Buy it on: iWantClips | Clips4Sale | Kinkbomb | NiteFlirt
---
Ass N' Soles JOI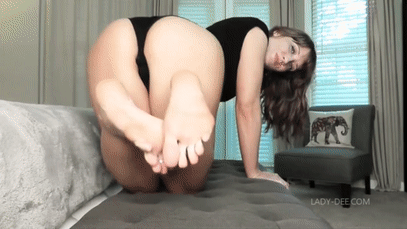 I know you love this view of my ass and soles. You vision yourself kneeling and stroking your dick right before them. This view is pure heaven to you. Well, go on my weak little addict, I want you to stroke to my ass and soles. Take advantage of this view, this sight right before your eyes and listen to me as I instruct you to stroke to my ass and soles. Look at my ass arched up high, my wrinkly soles and wiggly toes… feels so good jerking off to my commands, doesn't it? Can you handle not going over the edge, as I demand you to stroke and not blow your load all over yourself before I count you down?
Clip Contains: foot fetish, ass worship, soles, joi, masturbation encouragement, sensual domination, femdom, cum countdown
Buy it on: iWantClips | Clips4Sale | Kinkbomb | NiteFlirt
---
Jean Bitch on a Leash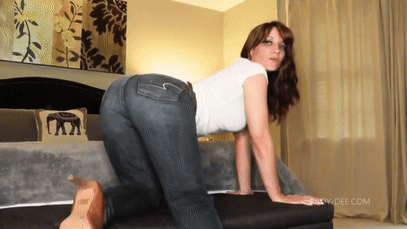 Custom – No names used: A custom where you wear tight jeans, heels and a brown leather belt. You would talk about what a slut I am and I can't keep my pants on when I see you. Maybe mention that you have me and my cock on a leash.
Clips Contains: jean fetish, denim fetish, joi, ass worship, high heels, female domination
Buy it on: iWantClips | Clips4Sale | Kinkbomb | NiteFlirt